The Cardiff / Miller House (2013)
Domesticity in the art world, architecture and design dialogues, un-noticed histories, the tiny house movement, the Canadian art world, sustainability, waterless washrooms, the ephemerality of relationships.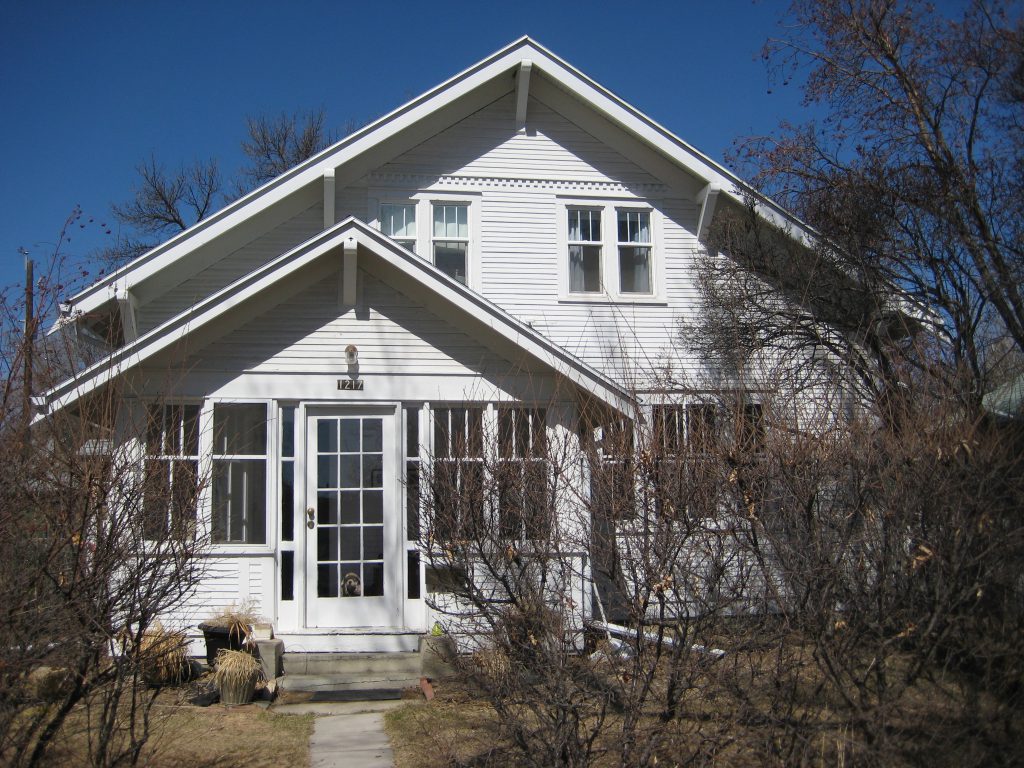 From 2006 to 2013, Rod and I lived in a suite in the house owned by the artists Janet Cardiff and George Burres-Miller in Lethbridge, Alberta, Canada. At one time, they lived here, as have a slew of other Canadian artists who invited people in, made their work, and were a part of the arts community over the years. Throughout the house one can find a collection of 'artist repairs,' slightly left of centre solutions to problems. The storage spaces are goldmines, collections of discarded art projects, furniture finds from the thrift store, and usable, random art supplies. The house has started to establish somewhat of a mythic quality for itself. Locals are curious about who is living in the suites; everyone has an opinion about how it should be repaired. It's a place that was right on the brink of a certain history—someday it could become a significant art site. Then again, it could be sold and renovated by someone who wants to take advantage of its large footprint and strategic location.
*edited to add: the house was sold to friends/artists Janice Rahn and Michael Campbell around 2014.
Meanwhile, concerns about the impact the square footage we occupy has on our environment, our daily lives, our quality of life have started to move into the mainstream in North America. Ideas about prioritizing space for economic, environmental and quality of life reasons seemed to coincide with global economic shifts. The tiny house movement downplays size for quality, focuses attention on the space around us, both indoors and out, on craftsmanship, attention to detail, customized design, and on extreme reduction in consumption. In a tiny house, a visual, creative solution to living affordably and well, in a well-designed space, is possible.
Whereas the Cardiff/Miller House is a large dwelling, whose large spaces facilitated creative interactions, the tiny house idea up to now seems more solitary, more introspective. We wanted to contribute to the tiny house movement by developing a tiny house project that contained a narrative arc, thus making creative exchange possible in as few square feet as possible. Through the construction of a miniature portrait of the Cardiff-Miller house, we aimed to explore the qualities of this building in the present moment, and its domestic presence in Canadian art history, on an entirely different scale.
The Cardiff/Miller House is a 128 square foot roaming station of contemporary creative practice. It can be on- or off-grid. It is a creative nerve centre, a locus for play, for exploration, for contemplation, that can be parked or moved around. It shares the ideals of sustainability and well-designed space, of living well, of stepping outside. It refers to an unfolding chapter in Canadian art history, and yet, is a headquarters for projects, visits, ideas, meals, and thoughts in its own right.
The project was partially funded by The Alberta Creative Development Initiative, a joint venture between the Canada Council and the Alberta Foundation for the Arts. Major gifts by Jeld-wen Canada, who generously provided beautiful, miniaturized wood windows and doors for the project, as well as ACCE Construction and Savill Group Architecture, as well as huge support from the community of over 40 artists who donated work, inhabited the house and lent many hands, helped make it possible.
The house was part of the 2013 Alberta Biennial of Contemporary Art at the Art Gallery of Alberta in Edmonton. In 2014, it was presented by the University of Lethbridge Art Gallery (complete with miniaturized snacks at the opening). It lived for a time with Dawn King Hunter and John Savill on their coulee's edge property in Lethbridge, and is presently on the property of Connie Fajnor and Bruce Charlish outside of Osoyoos, BC. It can be seen on the right from Highway 3 heading west, just after the development with all the bronze animals.
The Cardiff-Miller House is the first stage in a multi-part project to develop tiny but inhabitable replicas of significant art houses across Canada. Future houses in the series include the Agnes Martin Family Homestead, the Emily Carr House, and the Maud Lewis House.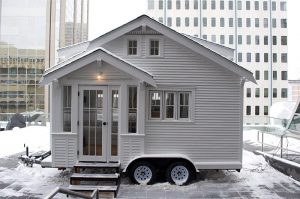 In October, I got to go to Maine College of Art as a visiting artist. It was the perfect time to be there, gorgeous fall days, all that school activity swirling about. I gave a public presentation on the Cardiff/Miller House and had a workshop about design process with the graphic design students. It was…
The inventory isn't always hardware. It can be an idea or a paragraph, which can very well be discarded, overwritten, or revisited.