D Lease & Rental of Lethbridge, a subsidiary of Davis Auto Group, generously provided us with a 3/4 ton truck for work moving the Cardiff/Miller House from the roof of the AGA to its next stop at the University of Lethbridge Art Gallery. This truck, honestly, has been such a game-changer with our configuration. This is the place to go when you need something heavy duty, but temporarily. So nice to have this service in town now.
We ended up being unexpectedly delayed, so, with a sweet ride and a little time on our hands, we decided to make the most of it and share a few highlights of our trip with the truck.
The Art Gallery of Alberta was the centre of our universe in Edmonton. Lots to see there, always. In this case, we mostly saw the 3rd floor terrace, where the Cardiff/Miller House was parked, and a few of the local coffee and sandwich joints around Churchill Square.
When we did get out into the city, it was usually to get something to eat. Some highlights were Cafe Amore for family-style Italian, and Uncle Ed's for Ukrainian food.
For groceries and a darling cafe with espresso, gelato, and sandwiches, we loved the Italian Centre.
Of course the River Valley was a great place to take a breather. If we had been just one week later, I would have convinced Rod to take the High Level Bridge Streetcar. But- there was work to do: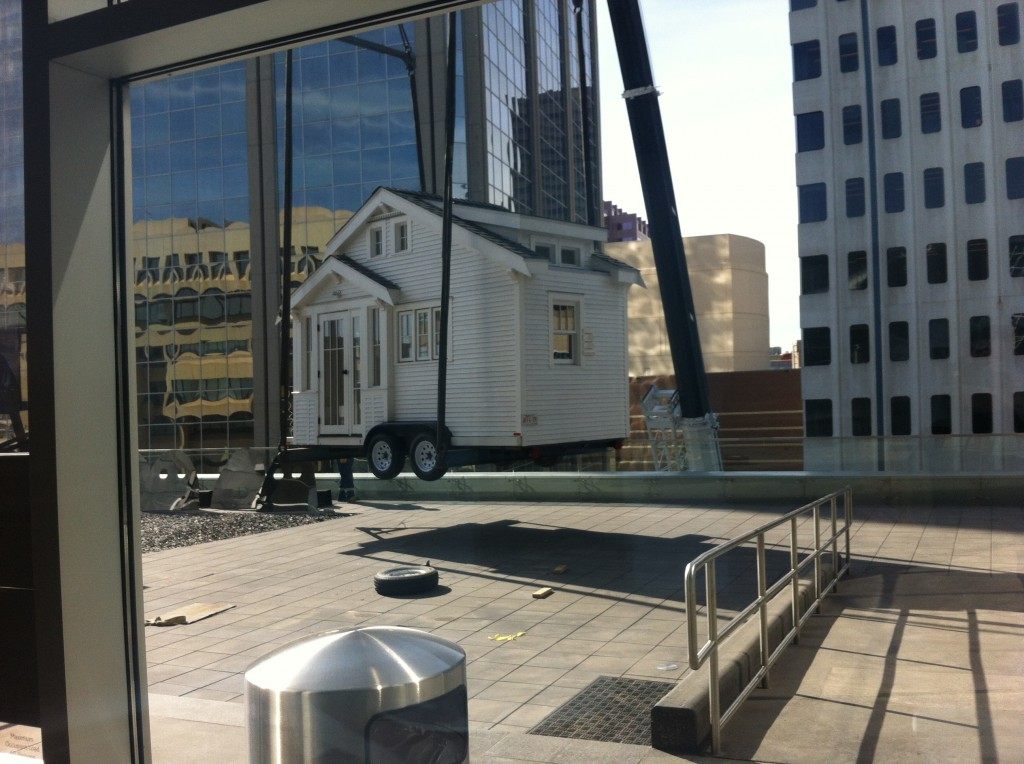 And we had to get the truck home.