The Cardiff/Miller House in Lethbridge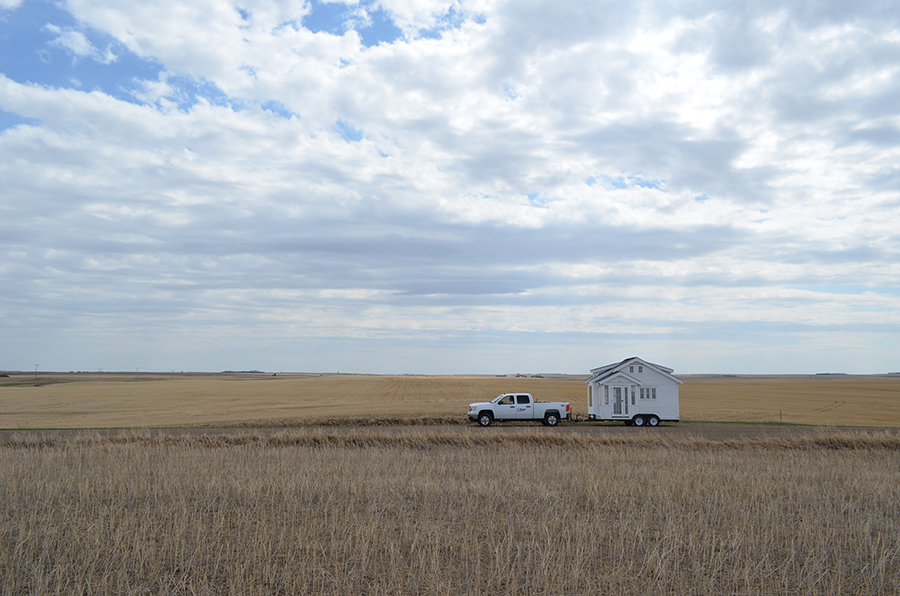 The Cardiff/Miller House is an 8 x 16 replica of an infamous art house in Lethbridge, Alberta, Canada owned by artists Janet Cardiff and George Bures-Miller. Over the years, countless artists and people who are part of the art world have lived there, made their work, and been a part of the community. The tiny version of the house aims to explore domesticity in the art world, the tiny house movement, mobility, sustainable practice, and the potential of the creative nerve centre.
The house was a labour of love and bringing it to its first exhibition was a moment of joy made possible by many people. The interior of the house is furnished with artworks by over forty artists with ties to the house, not to mention the imaginative, skilled efforts of so many craftspeople, artisans, and tradespeople who dedicated their time and care to a creative, outlier project. Rod and I continue to be humbled and grateful to witness the generosity and energy around this project.
Tomorrow the Cardiff/Miller House makes its debut in its hometown, at the University of Lethbridge, hosted by the University of Lethbridge Art Gallery. I wanted to acknowledge and thank the people who have participated in the project, and who have helped it
Patricia Horrocks
Denton Fredrickson
Megan Morman
Val Cooke
Adrian Cooke
Jeff Spalding
Marianne Gerlinger
Jared Klok
Karen Campbell
Beth Porter
Janet Cardiff and George Bures-Miller
Leanne Elias
Melinda Spooner
Billy McCarroll
Jennifer Crane
Glen MacKinnon
Mandy Espezel
Arianna Richardson
Taylor Ackerman
Andrew Jensen
Victoria Baster
Catherine Ross
Chai Duncan
David Hoffos
Don Gill
Dagmar Dahle
Leila Armstrong
Rodney Sayers
Mary-Anne McTrowe
John Savill
Dawn King-Hunter
Monica Nobert
Dana Cooley
Fred Greene
Greg Moody
Michael Campbell
Janice Rahn
David Miller
Mary Kavanagh
Petra Mala Miller
Taras Polatiako
Chad Patterson
Christina Cuthbertson
Jane Edmundson
Cindy Baker
Annelaure
Christine Clark
Corinne Thiessen-Hepher
The Canada Council for the Arts / Alberta Foundation for the Arts
The Nikkei Cultural Society of Lethbridge
D-Lease & Rental (Davis Auto Group)
Duane's Drywall