Shows of Wealth and Humour // September in Port Alberni
The first time I witnessed the Port Alberni Toy Run, it was an accident. We were at one of the shops downtown when all of a sudden a bazillion motorcycles thundered by us, nonstop, for about 20 minutes, making it impossible to cross the street. Riders were wearing Santa hats and had presents attached to their motorcycles. I had no idea what was going on. It was fantastic.
The motorbikes rally at Little Qualicum Falls, travel through Cathedral Grove and through town, make the big rev up the Argyle hill, then end up finally at the fall fair grounds for a dance. There are over 1000 bikes- they carry Christmas gifts for children in need, and the money raised is for children's programs on the west coast.
In my opinion, anytime you get a critical mass of tough looking riders (well, some looked less tough) with toys attached to their motorcycles, you get the hell down to there to wave your arm off.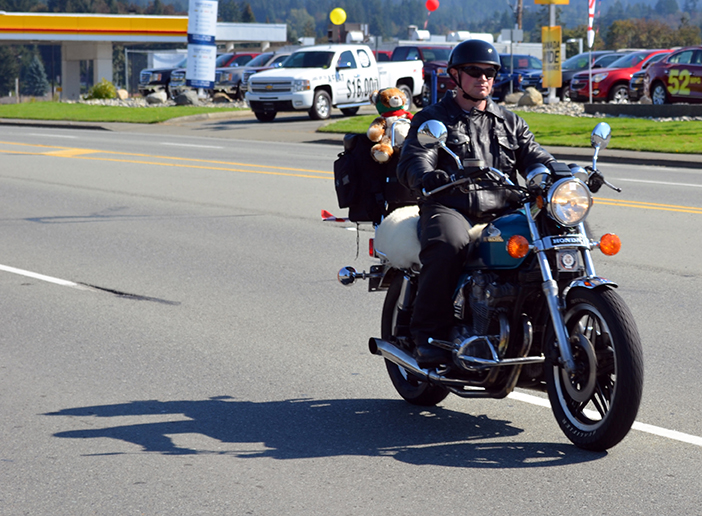 This year we just walked down the street to stand in one of the parks near our house, and were joined by the rest of the neighbourhood. I believe the route through the town is lined with people. At least all the highway all the way down the hill was.
This was the first time in years I've gotten to watch the Toy Run. It has to be my favourite fundraiser of all time. Such a great model.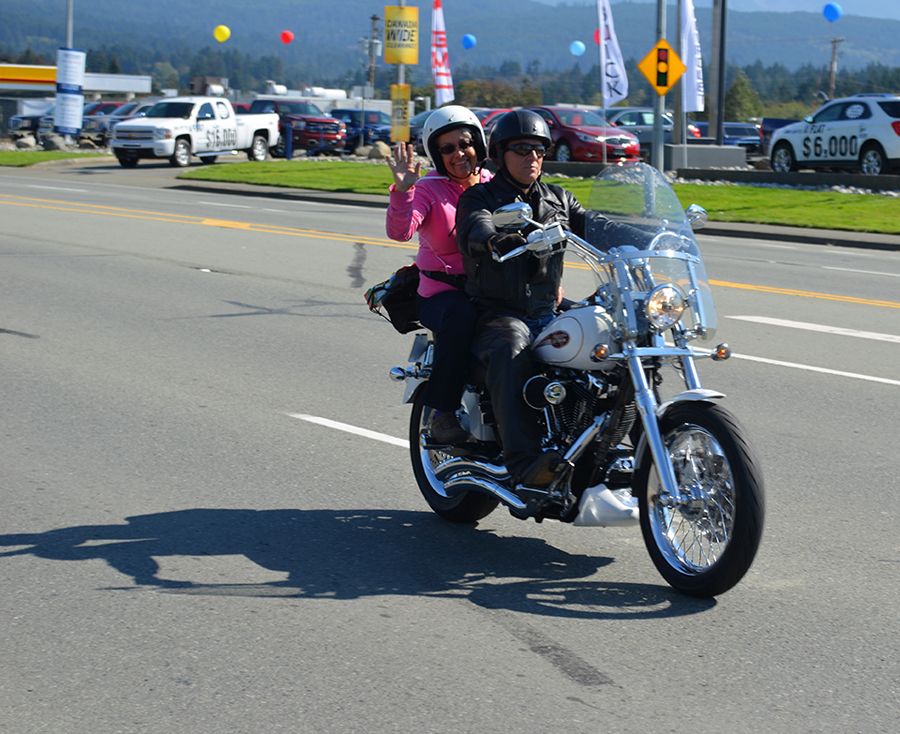 After awhile, I decided to switch from waving to giving the peace sign to the riders. I can't begin to relay how moving it was to watch rider after rider turn their fingers from wave to peace sign in response. The way forward towards peace must not be that difficult.