Paƛqiqas // Take A Fire and Make Another
May 14, 2016 : Our closing event at the Art Gallery of Greater Victoria was an opportunity to further explore the work of the previous six months; we made several new pieces and opened some new collaborative doors.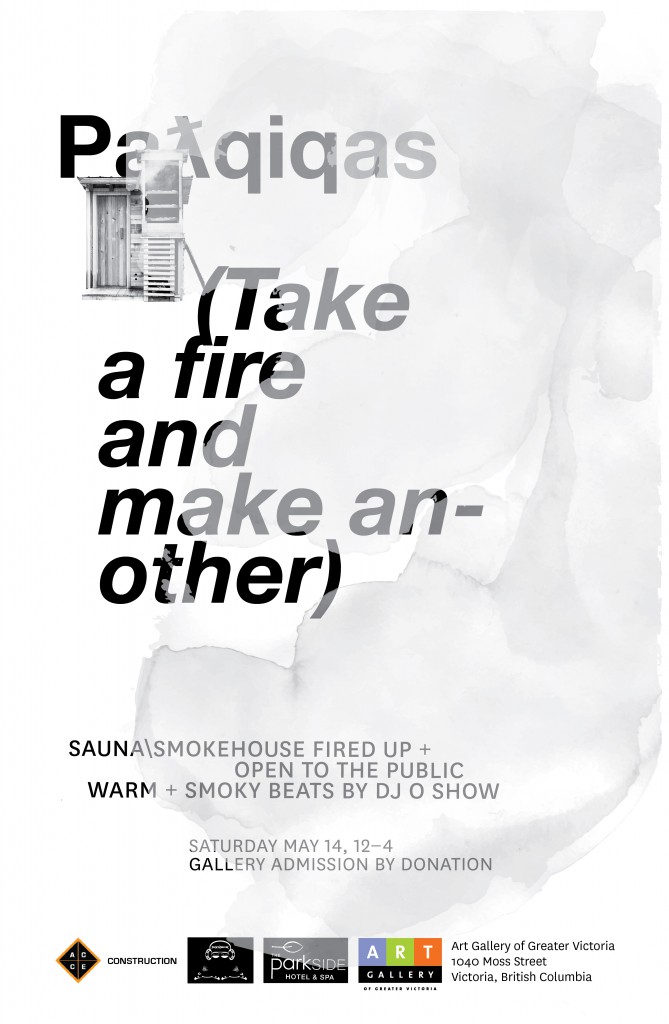 Due to the Alberta fires happening concurrently we opted not to distribute the poster that Emily made for the event. The verso had a pattern; these posters were also going to be used to wrap the smoked salmon that we planned to give away. In the end, though, there wasn't any salmon left over.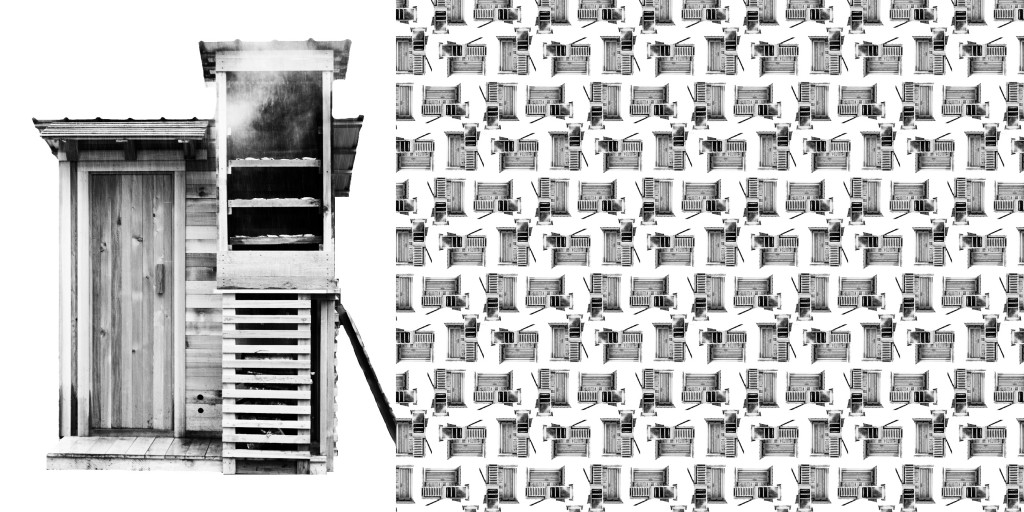 Rod designed and built a picnic table out of red cedar for people to gather around at the event. It is shown below inside the Gallery where it was put together, but was moved outside for Paƛqiqas. The table remains with the Gallery and is presently sitting out front on the grass for people to use. Sometimes it is placed in the back garden.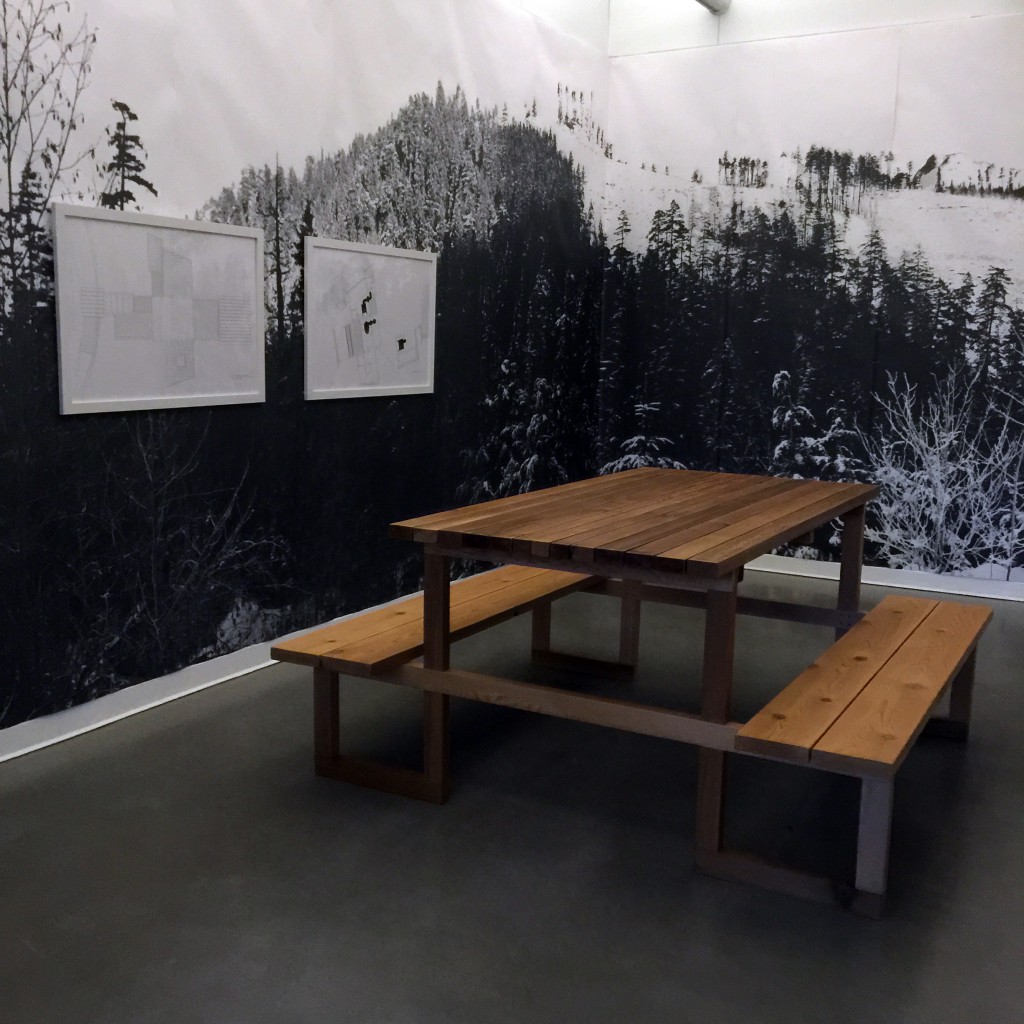 Since Paƛšiʔaƛma was installed outdoors, but the panoramic wallpaper remained in the Lab Gallery, Em installed two sauna/smokehouse plan drawings.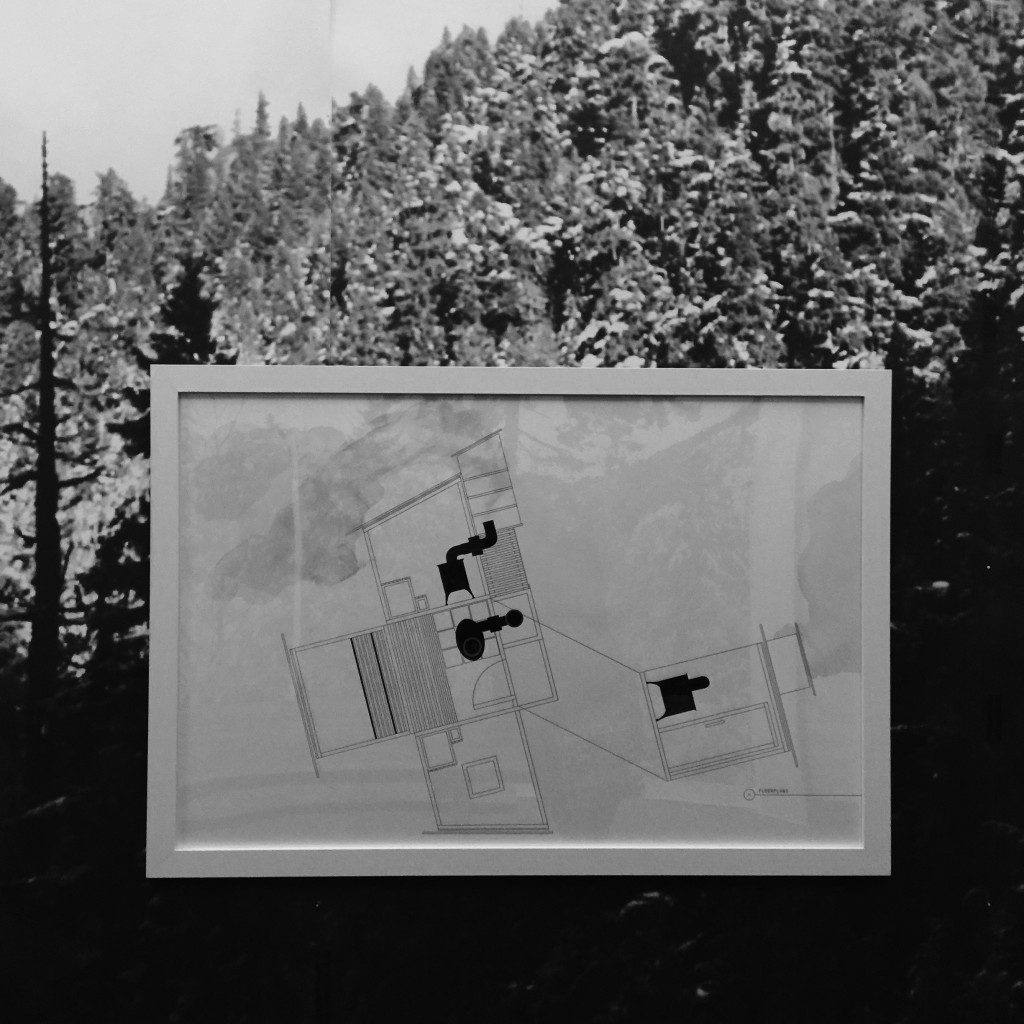 Meanwhile outside, Paƛšiʔaƛma was operating and open to the public. DJ O Show Orene Askew came on board as a collaborator and activated the project using sound, welcoming visitors with a generous and open approach, combining and representing diverse forms of music.
We smoked wild Somass River sockeye salmon several different ways, oysters, pecans, tomatoes, salt, honey, capers, and olives, to be eaten at the end of the day together. Master chef Roger Hourston generously gifted us a secret innovation involving herbs and sumac, which we tried out and shared.
Meanwhile, visitors were invited to borrow robes donated by the Parkside Hotel & Spa and use the sauna. We did have to convince people to join in the first couple of sessions; I guess they had to warm up to the idea. Many thanks to the two brave African ladies who stumbled upon the Gallery and this event from their tourist bus. After the first few rounds, though, all the appointments were booked, and in the end, people had to be politely asked to leave so we could disassemble.
At the end of the day, the Sayers family sang and danced as the food that we had smoked was presented.
We thank everyone who came out that day, and to our friends at the Gallery for giving their time, space, and resources to this project.