Paƛšiʔaƛma (The Fire is Just Starting)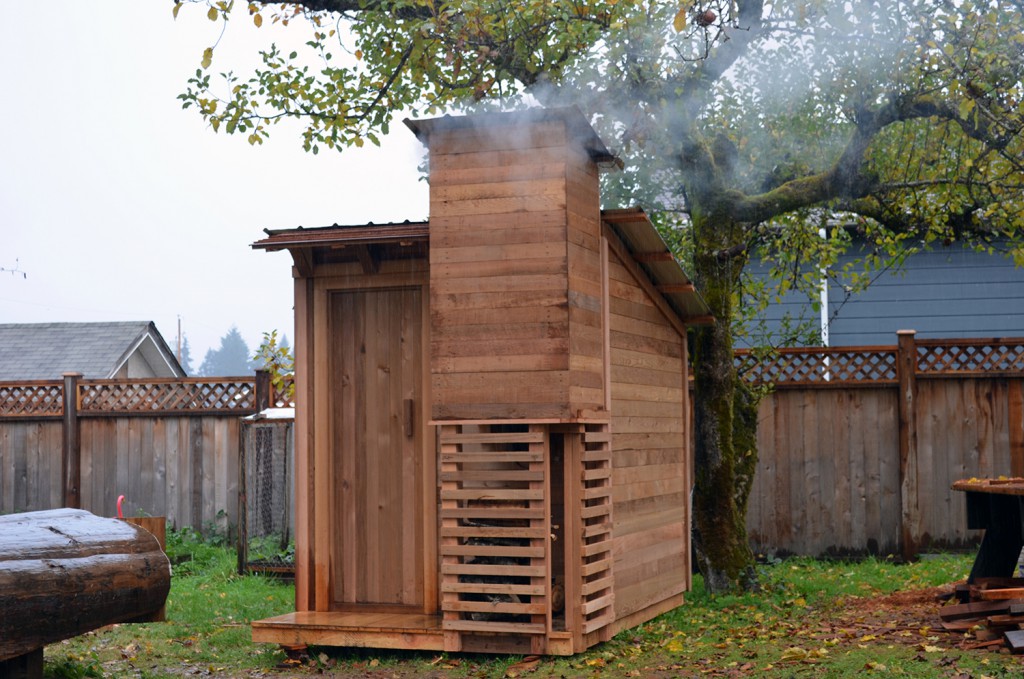 Paƛšiʔaƛma (The Fire is Just Starting) explores two traditions common in British Columbia shacks, the European sauna and the First Nations smokehouse. Smoke, a by-product from the wood stove in the sauna portion of the structure, is captured and used to prepare food in the functional smokehouse.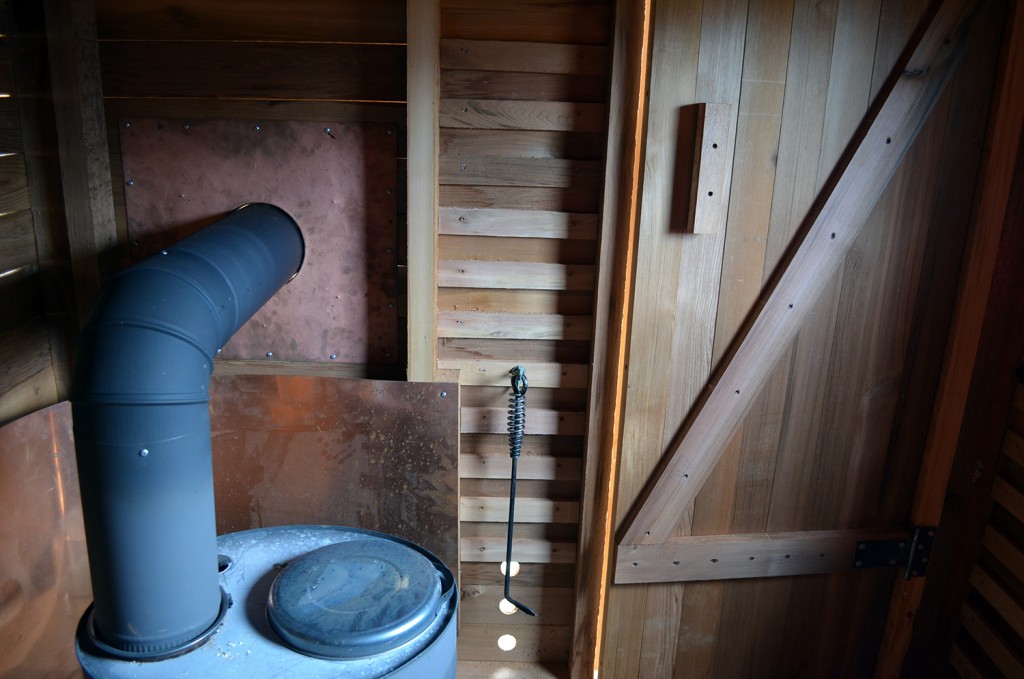 The work is informed by a long tradition of living off the oceans and lands. The smokehouse was an integral part of coexisting with the oceans; that tradition is thousands of years old.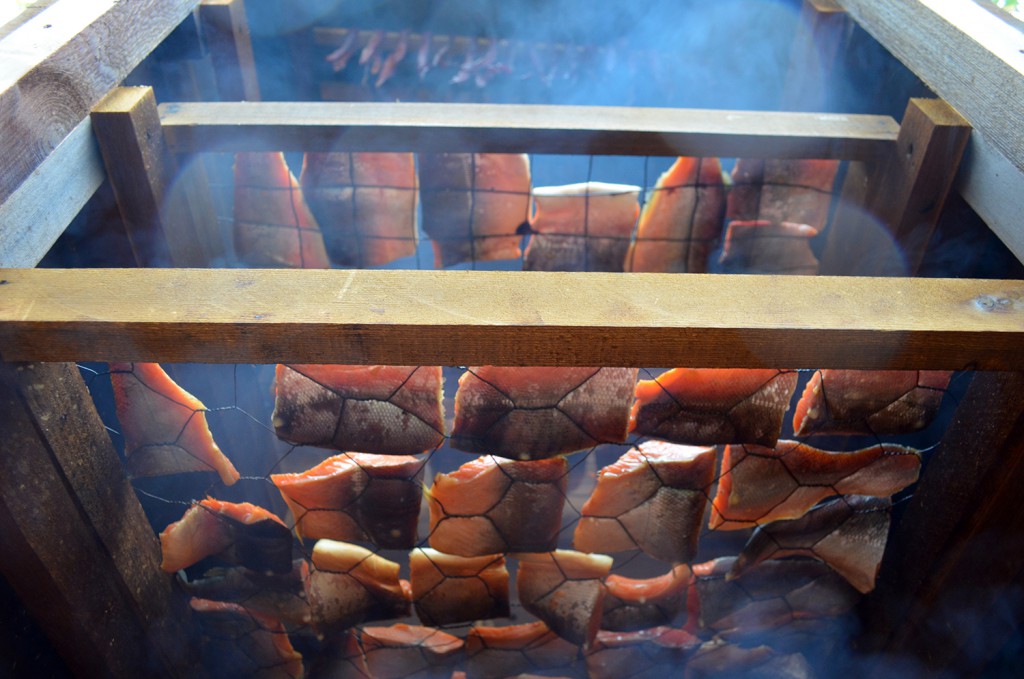 The design of the sauna addresses a simple yet effective approach to light and heat, using only a glass pane for light and a stove that can make the room very hot with just a few branches.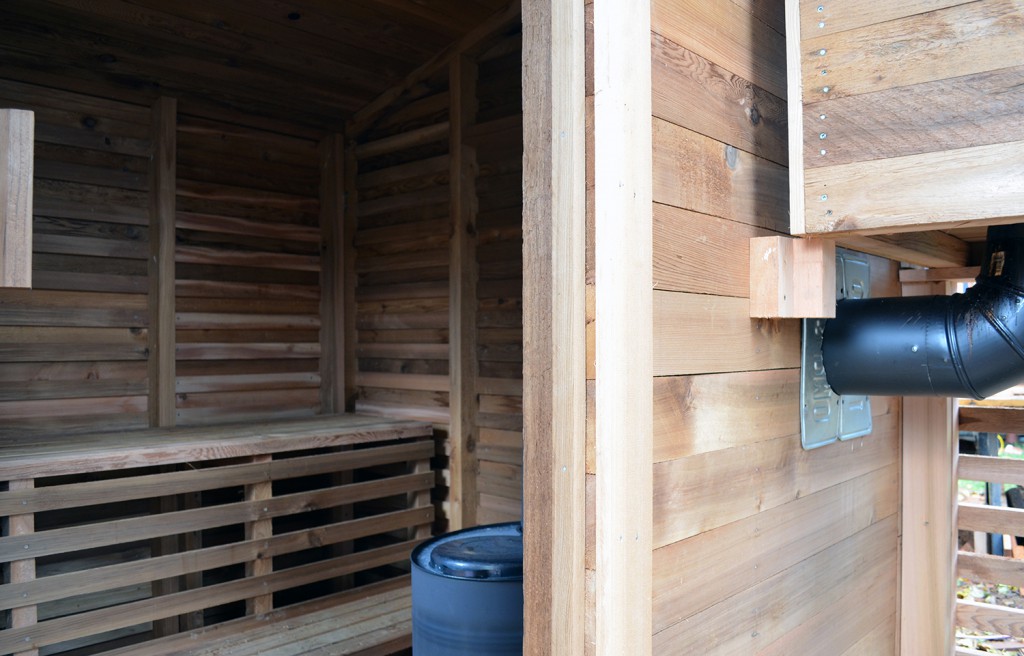 The pervasive smell of smoke and cedar in the gallery are meant to spark interesting, weird and hopefully funny dialogue amongst diverse traditions and practices.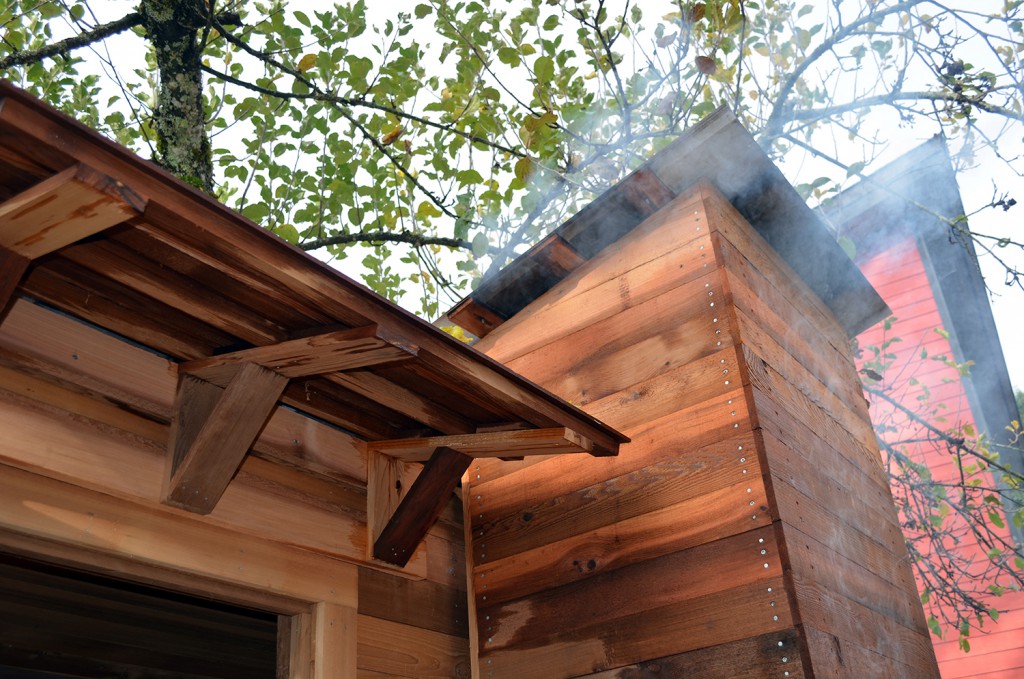 The sauna-smokehouse is primarily made from rough-cut cedar and fir from two Port Alberni mills, including the historic steam-operated McLean's Mill. This material was re-sawn, dressed and carefully placed in relation to its companions. The remaining materials were mostly scavenged but also carefully considered.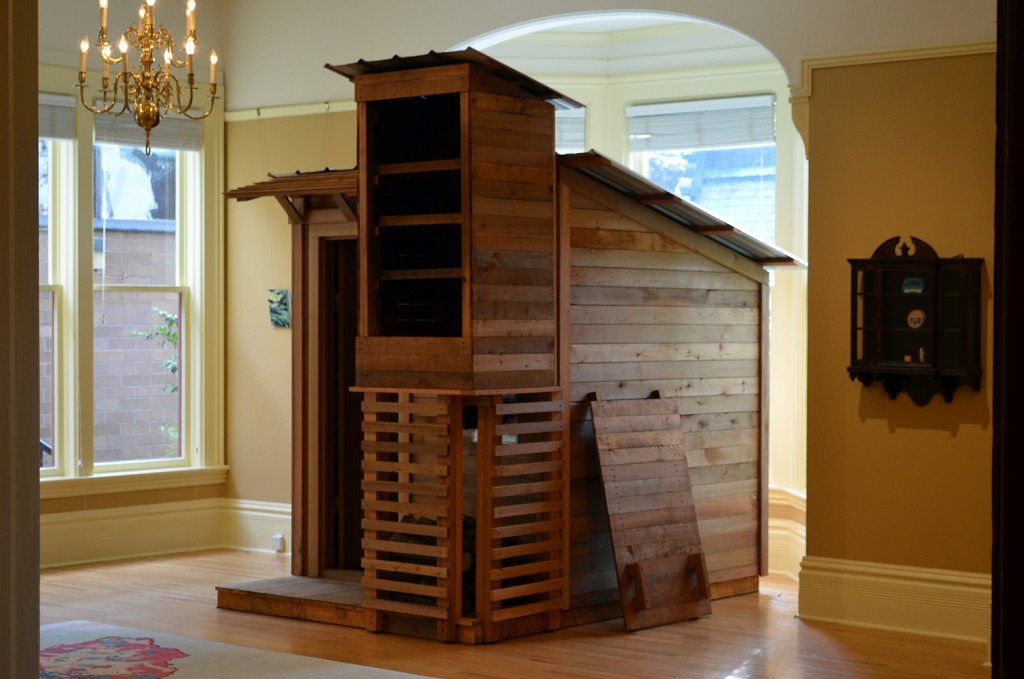 Paƛšiʔaƛma (The Fire is Just Starting) was created on the invitation to intervene in Gwen MacGregor's exhibition, Circumference, which works with Jock MacDonald's diary while on Nootka Island. Gwen prompted some questions about making cultural references (or not) in artworks across indigenous/non indigenous lines; and relationships to the land and its representation (also across indigenous/non indigenous lines). This started a conversation that is ongoing.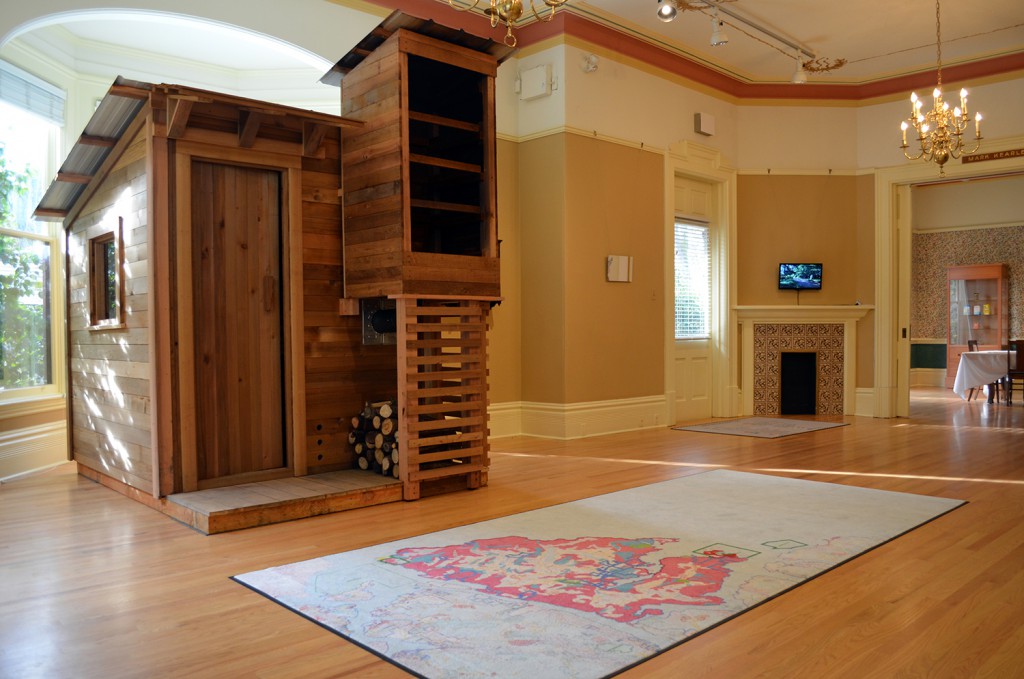 Paƛšiʔaƛma (The Fire is Just Starting)
intervention on Circumference by Gwen MacGregor
Art Gallery of Greater Victoria
curated by Michelle Jacques
November 9 – 21, 2015